WeTransfer Pro
Deliver your ideas with bigger impact and more control.
Big transfers, bigger impact. Share all your biggest ideas with a simple drag-and-drop. Transfer up to 20 GB of files or folders (no zipping required, just like your "work from home" pants). And with 1 TB of storage, you get to decide whether transfers are available for a week, a month, or forever—you're the boss.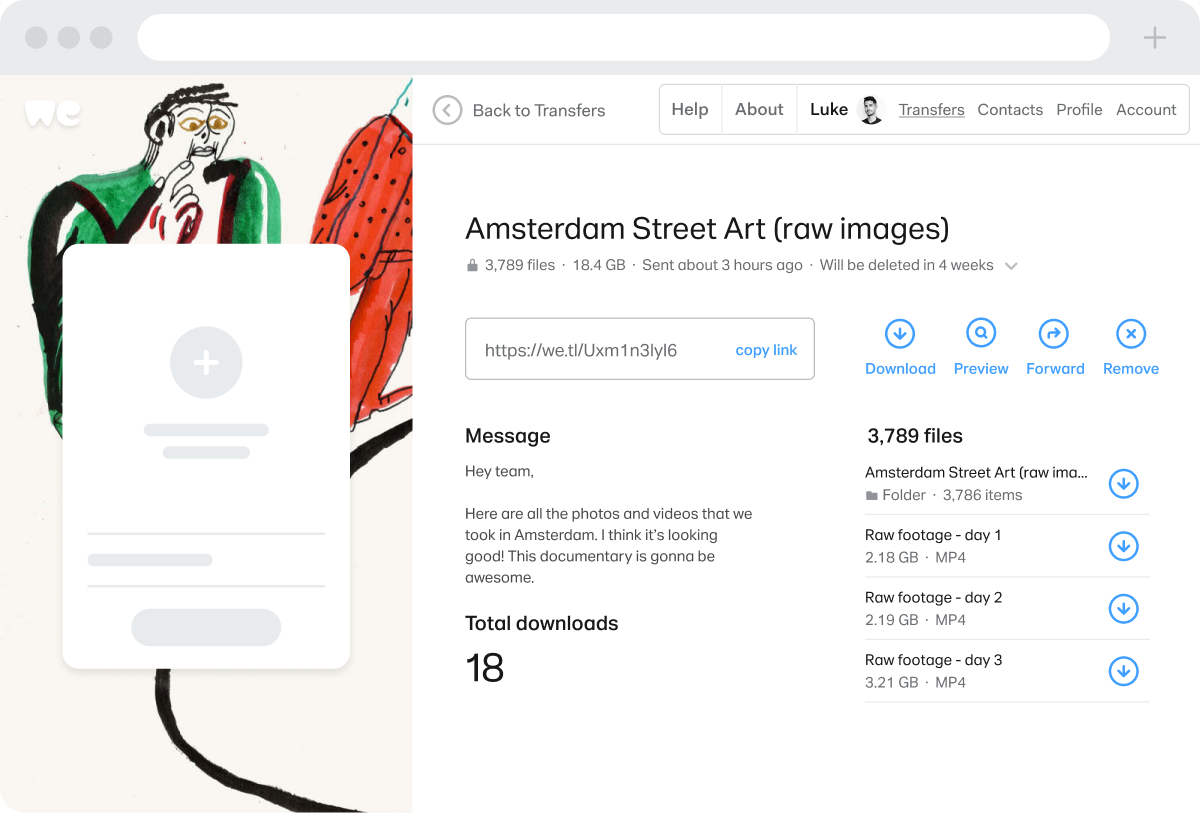 Track downloads

See how many times your transfers are downloaded (extra handy when you're using link transfers to upload your work to a website).

Manage transfers

Sent the wrong "final" file? It happens. Resend, forward or delete your transfers with just a click.

Control access

Set password protection and custom expiration dates on transfers for the kind of security that the Empire really should have had on their Death Star plans.
Your name,
your domain
Get your own Pro page with a custom WeTransfer URL. Your page is your stage—choose up to five picture or video wallpapers to show off your portfolio and your personality. Then design your own transfer email background to match (if you're into that) and spark a little joy in your clients' inboxes.
Ye shall receive
(20 GB)
Transferring isn't a one-way street. With WeTransfer Pro, people can send you up to 20 GB so you can get everything you need to keep working on your biggest ideas.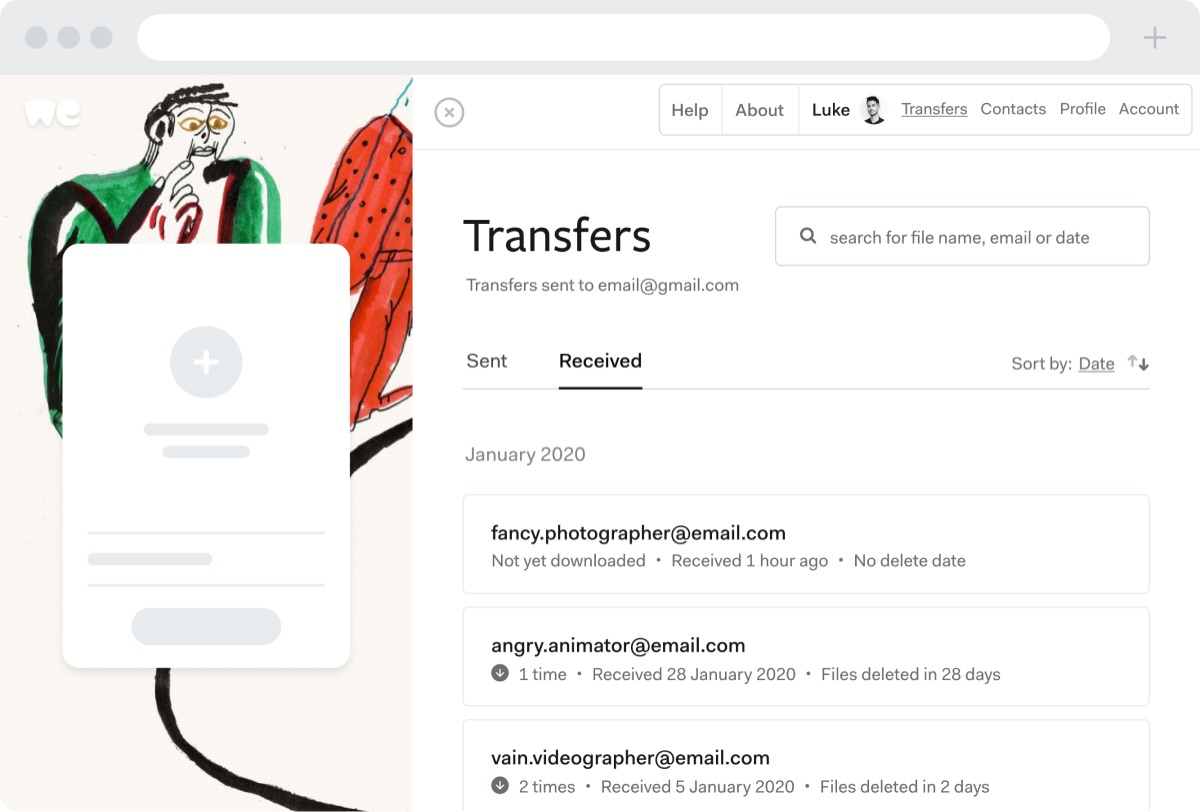 Take back creative ownership with WeTransfer Pro
WeTransfer Account
Free forever
---
No storage

Send up to 2 GB

Email transfers to up to 10 people

Link transfers to unlimited people

Transfers expire after 7 days

Resend, forward and delete transfers
WeTransfer Pro
1 TB storage

Send and receive up to 20 GB

Email transfers to up to 50 people

Link transfers to unlimited people

Decide when transfers expire

Resend, forward and delete transfers

Password protection for transfers

Your own Pro page and URL

Customize your page and emails

Same-day chat and email support
...and more