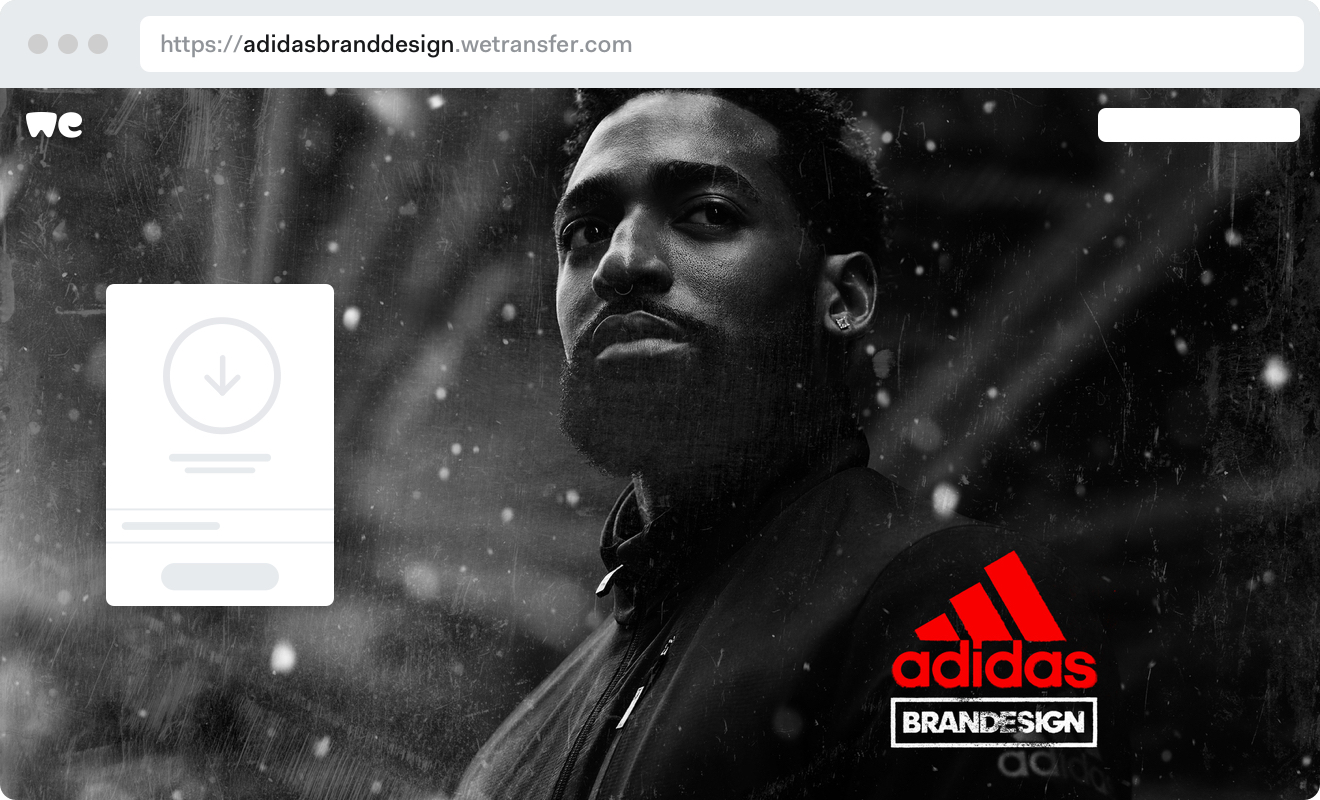 Your own WeTransfer experience
Present your files in style as Plus lets you personalize WeTransfer by choosing your own background images. You can also customize your URL and shape the emails that are sent with your files.
Send as much as you like
With options for any file size, you can transfer as much as you need in one go. Think of a number, now multiply it by ten — there's still room for more. What can we say? We like big files and we cannot lie. (Sorry.)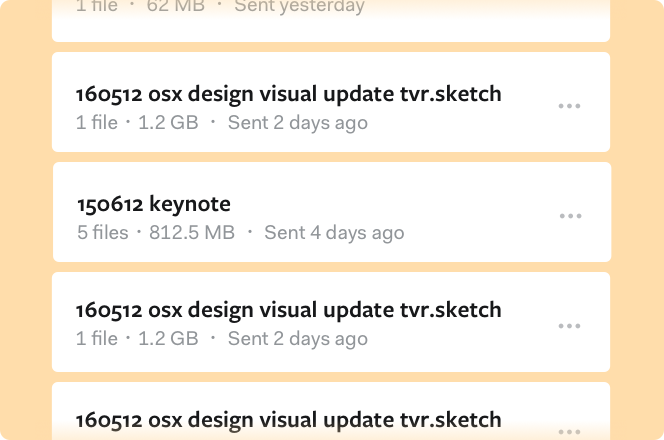 See your transfer overview
With WeTransfer Plus, files are not deleted after a set period of time. It is simple to manage your transfers, see what you have sent and when, and easily forward, resend or delete transfers.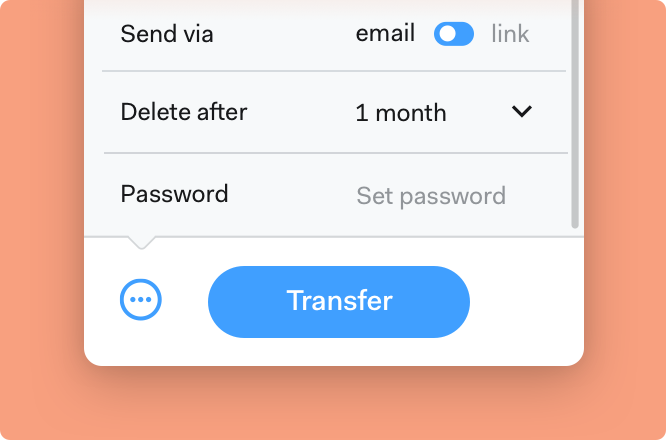 Password-protected transfers
Plus users have the option to protect their transfers with a password. This gives them extra peace of mind when sending sensitive or confidential files.